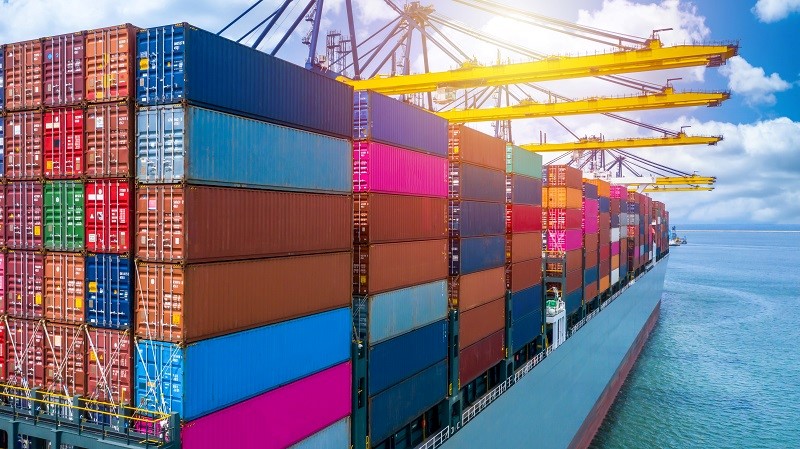 Welcome to Torang darya shipping line website
Torang Darya Shipping Company, as the first Iranian NVOCC company with years of experience and adherence to the principles of transporting goods according to domestic and international laws and regulations, and providing regular services with experienced operating groups and elite experts, proudly in the course of world's exchanges has become one of the strongest and most specialized shipping agencies. Torang Darya Shipping Company is one of the pioneers in the field of sea transportation, air transportation and rail transportation. With a capacity of more than 70000 TEU containers and owning 2 ships with capacities of 3500 and 5000 tons, this company assures its dear customers that it is ready to provide services more diligently than other competitors and by adopting innovative ideas, it will do its best to meet the needs. The owners of the goods.
Torang Darya Shipping Line has got different transportation services
Container service
Umm qasr
Jebel Ali
Shanghai
Ningbo
Huangpu
Guangzhou
Nhava Sheva
Mundra
Bandar Abbas
Khoramshahr
Bushehr
Chabahar
Bandar Imam Khomeini
CONTAINER

List Of Services
In aim of covering the customers requirement TDS line has developed its competitive services as follows:
nvocc Services
Intermodal Solutions

With TDS Line as an international shipping company along with well- known training experts, our freight services cover most sectors such as Asia, Middle East, European and neighbor countries. We are able to handle any cargo. We understand all the need for reliable service from origin to delivery locations, and that is why TDS Line has dedicated teams ensuring and efficient flow of your cargo. Our services include integrated systems that provide trace & track features of cargo picking up to the customs delivery. We make sure clients of our service and secure shipments from origin to delivery.
LCL – Export/Import/Transshipment/Cross-Trade/Sea-Air-Road Multimodal Transport
LCL – Export/Import/Transshipment/Cross-Trade/Sea-Air-Road Multimodal Transport
Export/Import/Transshipment/Cross-Trade/Sea-Air-Road Multimodal Transport
Can offer most competitive rates and service to/from Iran,UAE to Iraq or vice versa (BIAP , Sulaimanya)
International customs & Sea Ports: Bandar Abbas, Khoram Shahr, Bushehr, Bandar Imam Khomeini, Chabahar, Kish, Qeshm which are located at Persian Gulf Area
International Air Customs: Mehr Abad Airport, Imam Khomeini Air Port
to iraq
100k + Happy
Customers
afghanistan
100k + Happy
Customers
in iran
100k + Happy
Customers




TDS SHIP AGENTS
Torang Darya shipping agency arranges on behalf of their client, all documentation and services relevant to the ship and its cargo.
to cis
100k + Happy
Customers
to afghanistan and iraq
100k + Happy
Customers
in iran
100k + Happy
Customers
transit Transport
Our Trucking and International Transit deals with inbound and outbound services in Iran ,Europe & CIS countries also vice versa and customs procedures. We are able to offer you flexible transportation solution, developing the optimal route and planning the full supply chain for your individual requirements in any type of loading and destination . Door to door transportation facility, routing optimization and using special transportation means provide the reliable timely and efficient service .
SPECIAL CARGO TRANSPORTATION ( DANGEROUS, PERISHABLE ,OUT OF GAGE CARGO AND ... )
FTL AND LTL TRUCK SERVICES
INTERNAL TRANSIT ON REQUEST
WE ARE PROVIDING PROFESSIONAL AND EFFECTIVE MANAGEMENT SOLUTION IN ORDER TO SUPPORT YOUR BUSSINESS.
WE ARE PARTNER OF YOUR SHIPMENTS